Zola Promo Code For $50 Credit Towards your Registry
Last updated on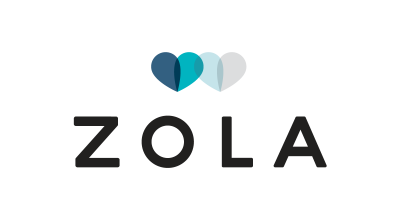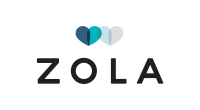 More about the sponsor, Zola
Planning a wedding can be an incredibly daunting task, but luckily Zola is here to to change all that. Zola is the wedding company that will do anything for love. Zola is so much more than a gift registry. With Zola's suite of wedding planning tools, you can rest easy knowing that that Zola has you covered from A to Z. And when things get sticky, you can count on Zola's top-notch customer service to get you through anything.
With Zola's wedding registry you can add anything you want to ask for. With Zola, you can register for gifts, start a honeymoon fund, choose when your gifts will ship, and you can exchange anything you might need to before you receive it! And with everything in one place, you know Zola is the easiest solution for any of your guests to use. Gone are the days of blenders and toasters (though they have those too). With Zola, you can register for Airbnb vacations, fitness classes, wine subscriptions, and much much more. Zola offers group gifting, free shipping and returns, price matching, and will take care of every single one of your guests. Zola's customer support is just a phone call away, and they're just waiting for a phone call from your Great Aunt Sue.
Let Zola take care of your wedding website as well. Zola has an easy to use interface that allows you to add custom pictures and messages for your guests, and ensures that your guests will be met with a beautiful and friendly experience there as well.
With Zola's top rated app for iPhone, iPad, and Apple Watch, couples can manage their registry on the go, and over 300,000 couples have. Best of all, your Zola Wedding Registry already integrates into your Zola Wedding Website, so your guests can seamlessly shop and get all the details they need in one place.
Zola takes care of your wedding website, gift registry, and guest list, leaving it up to you to sit back and enjoy your happiest moment.
How to use our Zola promo code and get $50 towards your registry
We have a few Zola promo codes listed above to help you claim this offer. Simply click the Zola promo code link next to the podcast you would like to support and you will be taken to the podcast promotion page on Zola's website. Sign up for a new account and start to fill your registry. In order to receive the $50 credit, you will have to receive $500 worth of gifts in your registry. Keep in mind, Zola defines these gifts as physical products purchased on Zola.com, so cash funds or third party gifts bought on other websites do not count towards your $500 worth of gifts. Once you have received $500 worth of Zola gifts, you can expect your credit to show up in 4 weeks. Again, to claim this offer, you must enter Zola's website and sign up for a gift registry using one of the Zola promo code links. There will not be a need to enter and actual Zola promo code on the website.