Robinhood Promo Code For A Free Stock
Last updated on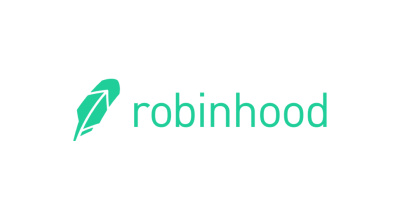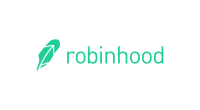 More about the sponsor, Robinhood
Like their namesake of legend, Robinhood was created to democratize access to gaining and building wealth. This platform is changing the paradigm of personal investment by offering the ability to trade stock, options, ETFs and cryptocurrency with no commission fees whatsoever. Among its many features and benefits, this one alone could save the average investor hundreds or even thousands of dollars a year.
While other platforms might seem confusing and overburdened with information, particularly for anyone who is not an experienced investor, Robinhood makes it easy to understand the various investment options available to you. Stock performance over time is represented in a simple graphical format so you can quickly and easily select which companies to invest in or keep an eye on.
You can also personalize your update feed so that you receive news and earnings report notifications for companies that you hold stock in and others that you are just watching. The intuitive user interface is great on desktop, but it really shines in the mobile app. Checking your portfolio and navigating the various features on mobile is a genuinely pleasurable experience.
As well as making things straightforward, the sleek design is packed with features that more seasoned investors will love, like buy and sell limits and stop loss functionality. Expert traders have access to candlestick charts, advanced options strategies and can upgrade to a margin account if they wish to execute even larger deals.
Anyone can set up an account completely free and there is no minimum deposit required to start making trades. Other brokerages can prevent some investors from entering the market with large deposits required to open an account, but Robinhood has no minimum deposit whatsoever because they believe that everyone should have the chance to invest in, and profit from, the market.
With many different investment options available, and new features being added all the time, Robinhood is a platform that is easy to get started on and is guaranteed to hold your interest as you gain more experience and build your portfolio.
What can you get with a Robinhood promo code?
Right now is the perfect time to join Robinhood as they are offering a free stock for everyone who signs up. The stock you receive will be for a company that Robinhood holds stock in already so you may get a stock in Snapchat, Groupon or Sirius Satellite Radio.
There is a small chance (around 2%) that you could receive a higher value stock worth $10 or more. Around half of these higher value stocks are for companies like Apple and Microsoft and could be worth anything up to $200!
Whichever stock you end up with though, it's completely free and yours to keep simply from signing up via the link below. You need to use this link rather than signing up on the website or app if you want to receive your free stock.
This offer is limited to one per person (accounts are linked to social security numbers). This is a one-time, one-chance offer to get a completely free stock in a company like those mentioned before.
Once you have set your account up and claimed your free stock, you can get a link to send to others which, if they use it to sign up as well will get them a free stock as well. You will also get another free stock for everyone that signs up using your link. If enough people use your link to sign up, you could earn up to $500 in free stocks!
How do you use the Robinhood promo code?
Getting started couldn't be simpler;
Click on the link above
Set up your account
Claim your free stock
Tell your friends!
Whether you are new to investing, or an experienced trader who knows a good deal when they see one, this offer is too good to pass up!