Public Promo Code For A Free Stock
Last updated on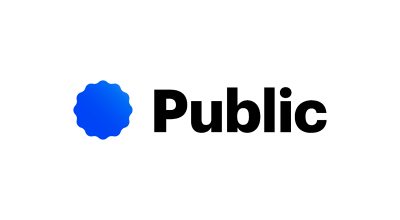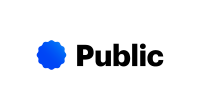 More about the sponsor, Public
Do you see yourself as an investor, but you've never known where to start? Maybe you want to get shares in the world's biggest companies, but you've never had an 'in'? True, owning shares in global brands used to be an exclusive playground for the elite few, but not anymore…
With Public — the people's investing platform — you can buy shares in some of the world's most well-known companies from as little as $5. Prefer to put your money into exchange-traded funds from providers like Vanguard and BlackRock? No problem. Whether you choose stocks or EFTs, you can invest with as much (or as little) as you like — and you'll never pay a penny in commission. How's that for accessibility?
Public offers total peace of mind thanks to SIPC protection of up to $500,000 for every account, so you can invest with confidence.
Not sure where you want to put your hard-earned money? Feel free to take your time, because you'll earn 2.5% interest on up to $10,000 of your uninvested funds. That means you can do as much research as you need to in order to make a smart investment — and earn interest while you're doing it.
If you need a helping hand, you can follow other investors, ask questions and get advice from a community of investment experts, all via the Public app.
Unlike other investment platforms, Public makes it quick and easy to invest. Just download the app, find the stock you like, and claim your slice of the pie. There are no convoluted setup instructions or hoops to jump through — in just a few taps, you can be trading on the markets shoulder-to-shoulder with the big players, but with much less risk.
Because of Public's unique approach to organizing stocks, the current share price of a company doesn't matter, so the barriers to entry have never been lower.
Don't feel locked out by big financial institutions and expensive commissions: experience a new way to trade where everyone is welcome, only with Public.
What can you get with a Public promo code?
By claiming your exclusive free Public stock using this promo code, you'll get shares in a publicly traded company worth up to $50. What's more, you'll be able to choose from 9 different stocks — so you can pick the one that suits you best.
With a selection of shares from the world's biggest and best brands, including Apple, Microsoft, Netflix and McDonald's, you're certain to find an investment that's right for you. There's nothing quite like knowing you own a small piece of a big business, and — thanks to Public — that's an experience which is now open to everyone.
Want to help your friends and family try their hand at investment without the risk? Once you've signed up and verified your Public account, you'll get a sign-up link of your own to share with them. Once they open and verify their own accounts, you'll both enjoy free stock worth up to $50 to help build your portfolios.
Ready to get started?
How to use your Public promo code
Claiming your free stock is really straightforward. Just follow these simple steps:
Click the link above.
Set up and verify your Public account.
Claim your free stock.
Enjoy owning a slice of a global brand (and tell your friends)!
That's all there is to it! So, what are you waiting for? It's never been easier (or more affordable) to dip your toe into the exciting world of global investment.
It's time to experience a whole new way to invest. It's time to go Public.