Stash Promo Code For $5 Credit
Last updated on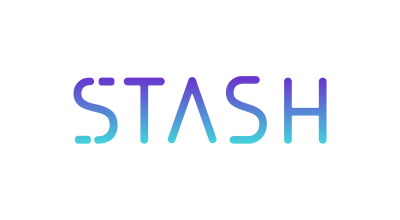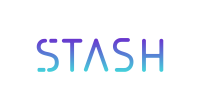 More about the sponsor, Stash
True to their slogan – "Unlimited Financial Opportunity", Stash has got to be one of the most accessible platforms ever for newcomers to the investment market.
From a technical perspective, their platform is app-based so creating an account and getting started is super simple. Once up and running, you'll be offered an impressive range of investment and accounting services, that are perfectly suited to even those who are new to the game. Better still, Stash even has their own debit card that earns you stocks every time you spend with it!
Stash offers customers the opportunity to invest small amounts of money in to high value, blue chip stock. The company maintains a list of specially selected stocks and allows individuals to make fractional investments in them without the need to purchase a whole stock.
Take Apple for example, an attractive investment prospect, right? Certainly a safe bet that any newcomer should feel comfortable investing in. But Apple's stock price is around $200 – putting it way out of reach of most investors who are just getting started in the market.
With Stash though, you can start investing in Apple for any amount of money, no matter how small. You won't get a full piece of stock for this price of course, but you get to invest in the company alongside other Stash customers and your investment will rise or fall in line with the stock price.
This is effectively investment's answer to crowd-sourcing.
Stash wants to make financial opportunity as accessible as possible, which is why you can start your account with just $5 and build your portfolio up as quickly or as slowly as you like.
All the way through, you will have support from Stash Coach (more on that later) and other benefits such as industry-leading security.This is good news for budding investors who might be unsure about which stocks to buy first, or who are worried about their financial details being compromised.
And here's the great news…
With this Stash promo code offer, you will get $5 for free to get your account started. Simply click on the link above to create your account and your free credit will be added!
The link automatically applies the Stash promo code to your account so you can start investing in blue chip brands straight away. You'll also get set up with a Stash Coach to start learning the ins and outs of the investment market.
If you're already sold on the idea, simply click the link above to create your account – and you're good to go.
You can do this on the Stash website and then download the app to log in. Your free $5 will be applied within 2 business days.
So how does Stash work?
The investment experts that Stash employs curate a list of big-name, attractive stocks and other investment options. These other investment options include themed funds, or ETFs as they are called. There is a huge range of ETFs on the Stash website with themes such as American Innovators (tech giants of the US), Global Stability (low risk international stocks) and Small but Mighty (small companies with high growth potential).
Stash works on the principle of 'fractional shares' – which do exactly what they say on the tin. They are fractions of high value shares that you can purchase for a lower cost of a whole share.
By investing alongside other Stash users, you get the benefit of investing in low-risk options without the need to put up hundreds of dollars to get started.
Before you sign up, you can ask Stash to create a personalized portfolio sample for you based on your values, investment goals and current financial situation. Over time you will build up your portfolio and get help from Stash Coach to select other stocks and ETFs to invest in as soon as you feel comfortable diversifying.
What else do they offer?
Stash has a lot to offer, here are just a few services you might want to consider either now or in the future. These are all just as flexible as the main investment account, but tailored slightly to meet the needs of different groups.
Retirement Account
With Stash Retire you can start putting a little away for your retirement early and earn a greater return than the bank can offer you. Unlike other retirement fund options, there is no upfront cost and expensive management fees, so anyone can start saving for their future from today.
Custodial Account
Give your kids a head start by investing in a Custodial Account for them. You can do this for your kids, or nieces, nephews, godchildren, literally anyone under the age of 18 who you want to put some money away for.
There are fun parent-child learning activities available in the Stash Academy so you and your child can learn together!
Stock-back Debit Card
The stock-back feature is brilliant, and helps you quickly build up your stock portfolio as you spend money using the card at your favorite outlets. Spending at Apple gets you stock in Apple, spending with Netflix gets you stock in Netflix, and so on.
Not to mention the fact that they don't charge a monthly or setup fee, no direct deposit fees, no replacement card fees and no overdraft fees!
How can Stash Coach help you?
Stash Coach is one of the most comprehensive learning resources that any investment firm offers right now. Stash openly admit that their number one job is to make you make money, and Stash Coach is on hand to help you do just that.
The full list of features is so long there's not time to go through them all here – but one of the best things about it is just how engaging they make the learning process. There are weekly challenges, badges to earn and lessons that are personalized to your investment goals and experience.
Stash Coach also recommends which stocks to look at based on your interests and goals, so it's like having your own private financial planner in your pocket!
So what are you waiting for?!
You can get all of this right now plus a free $5 investment seed if you create an account using the link above.
You can use your free $5 to invest in any company you like from Stash's pre-approved list, and then grow your portfolio over time with Stash's amazing learning and guidance resources.
Don't forget – you only get your free $5 when you create an account using the link above and then log in via the app to apply the stash promo code automatically.
This offer is available to all eligible individuals who do not already have a Stash account. You must be a U.S. citizen, U.S. permanent resident or certain valid U.S. visa holders with a legal U.S. address. Other restrictions may apply.